The word Maven comes from Hebrew and it means one who understands based on an accumulation of knowledge, and that is what I want to do for all my followers , friends and anyone who looks at my blog; share my knowledge, adventures and energy with you.
My name is Timna, and I have lived in Lowell, MA for about ten years now and it has become a bustling city full of new and exciting restaurants, many different cultures and new and fun buildings all while still keeping true to its Mill City roots.
I have lived here with my wonderful significant other Roosevelt for all ten years and we have explored the city together along with many other cities in Massachusetts and we find something new every time we go. Whether it is a nifty thrift store,a hole in the wall Colombian comfort food place or even an artsy Café to rest from our adventures, it's all here in this city.
I am an avid reviewer of food on other sites and like to instill in my friends, coworkers and people in general how much I enjoy food (in this process I make them go eat as much food as possible and have them enjoy it as well.) In the meantime I have come across other aspects of this life that appeal to me including fashion, travel, architecture, photography, cooking and just simple daily living.
So my goal is to instill in you joy, happiness, sometimes excitement, sometimes wild out fun and adventure for you.
I am keen to recommend a new hot spot, a fave food place, a new local business I love and just plain old exploration of anything I can get my hands on!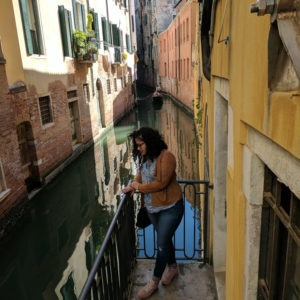 Adventuring on,
Timna