Last month's mixer hosted by The Foundation Mixer and Tutto Bene Wine & Cheese Cellars was inspiring. Conversation accompanied by good wine is always a good mix and I saw many new faces this time. Over the course of the last few months, I can personally say that the mixers have been collaborative and I have been able to meet many new people.
The very premise of mixers is to connect with people outside of your realm of comfort, it allows you to step outside your box and find new venues for your personal entrepreneurial goals or just to meet new people. These mixers also promote local business and one thing I truly appreciate is the ability talk about what I do and hear what others do in these local settings. Tutto Bene was no exception; with a Sommelier on site talking to us about the different wines we were tasting and an incredible assortment of wines from all over the world it was the perfect spot for a mixer.
We had Presceia Cooper, Director of Community Engagement at the Institute for Non-Profit Practice as our special speaker and she spoke about the impact of the programs they offer and how they can help individuals with a passion for learning and growth. We also heard from Wendi Wilkins the owner of Tutto Bene on how she started Tutto Bene and her passion for wine and local business.
As always these mixers bring people together from all walks of life, by doing so the events enrich our lives and help us with our own endeavors as we reach high for our entrepreneurial goals. If you haven't been able to make it yet, check out  The Foundation Mixer page on Facebook and give them a follow for more events in the future.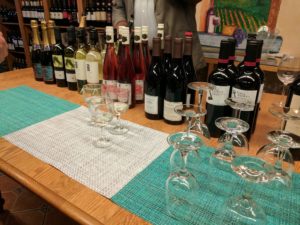 Wines from Whites to Reds- delicious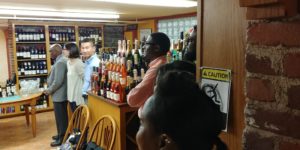 Photography: Rita Tinega & Justin Pradachith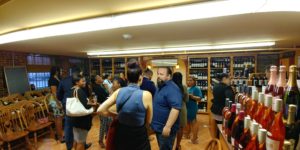 Photography: Rita Tinega & Justin Pradachith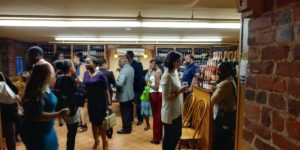 Photography: Rita Tinega & Justin Pradachith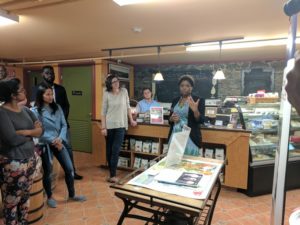 Photography: Lifeasamaven
Cheers!
Life as a Maven
*Note: Photography for the night was done by Rita Tinega & Justin Pradachith from Visual Mag–  two of the photos were taken by me