I really like peppers. Sweet peppers,spicy peppers in every shape and form. Bell peppers,jalapeños, Habaneros, Serrano, just to name a few. This recipe is a mix of my love of  flavor and  spice with the sweet  taste of yellow bell peppers. Trader Joe's always has sauces and things that make me happy…one in articular use in this recipe to garnish and add a kick was the Green Dragon Sauce they have now.
It has a depth of spice to it that hits you in all the right places but the flair is also on par. It made these peppers perfect.
Hope you enjoy,leave me any thoughts.?
Roasted,Stuffed Peppers
Ingredients
3 Yellow Bell Peppers
1/2 White Cannellini Beans
1 Cup Ground Turkey
1Tbs Cumin
Half an onion chopped
One tomato crushed
Dash of sea salt
Green Dragon  Sauce (Trader Joe's)
Olive oil for roasting
Directions
Put a tablespoon of olive oil in a pan and saute the chopped onions with the cumin, add meat ,cook until browned, add tomatoes and salt and stir in, add beans and cook together until beans are soft.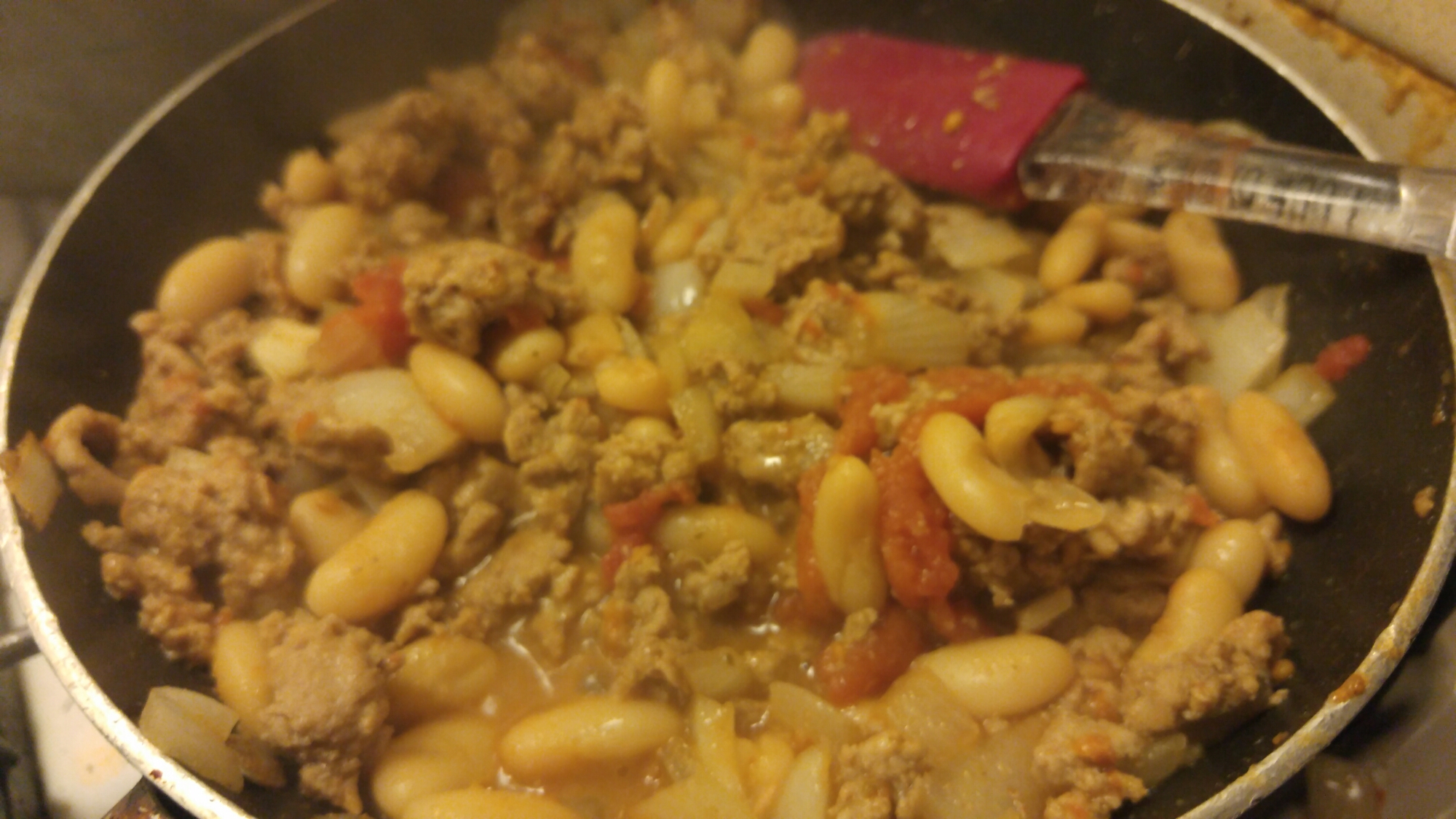 Cut off the tops of the three peppers, clean them out remove seeds. Fill with meat mixture. Drizzle a pan with olive oil and leave in covered and put in the oven for 40 min.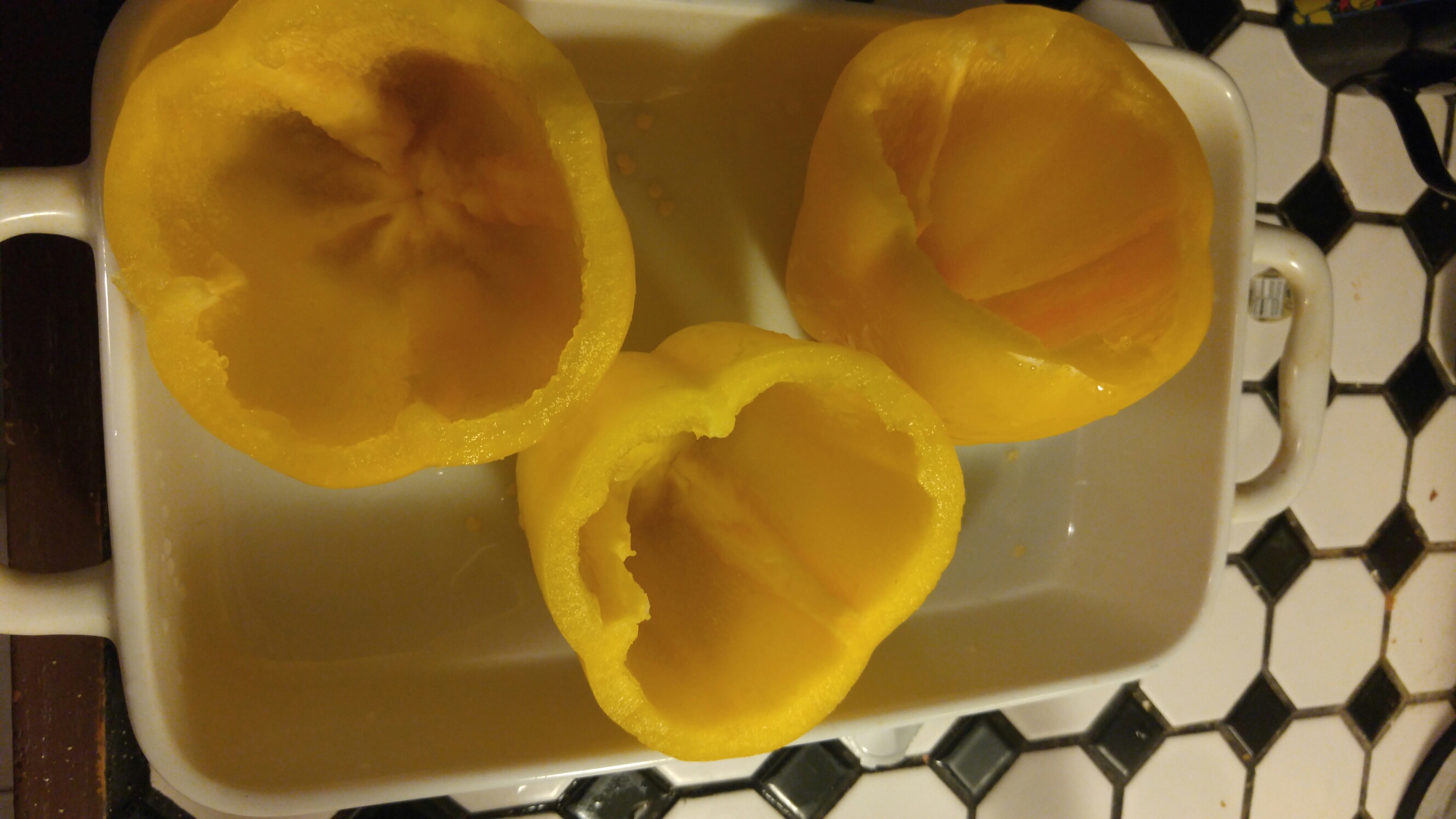 Drizzle with Green Dragon  Sauce from Trader Joe's and serve immediately.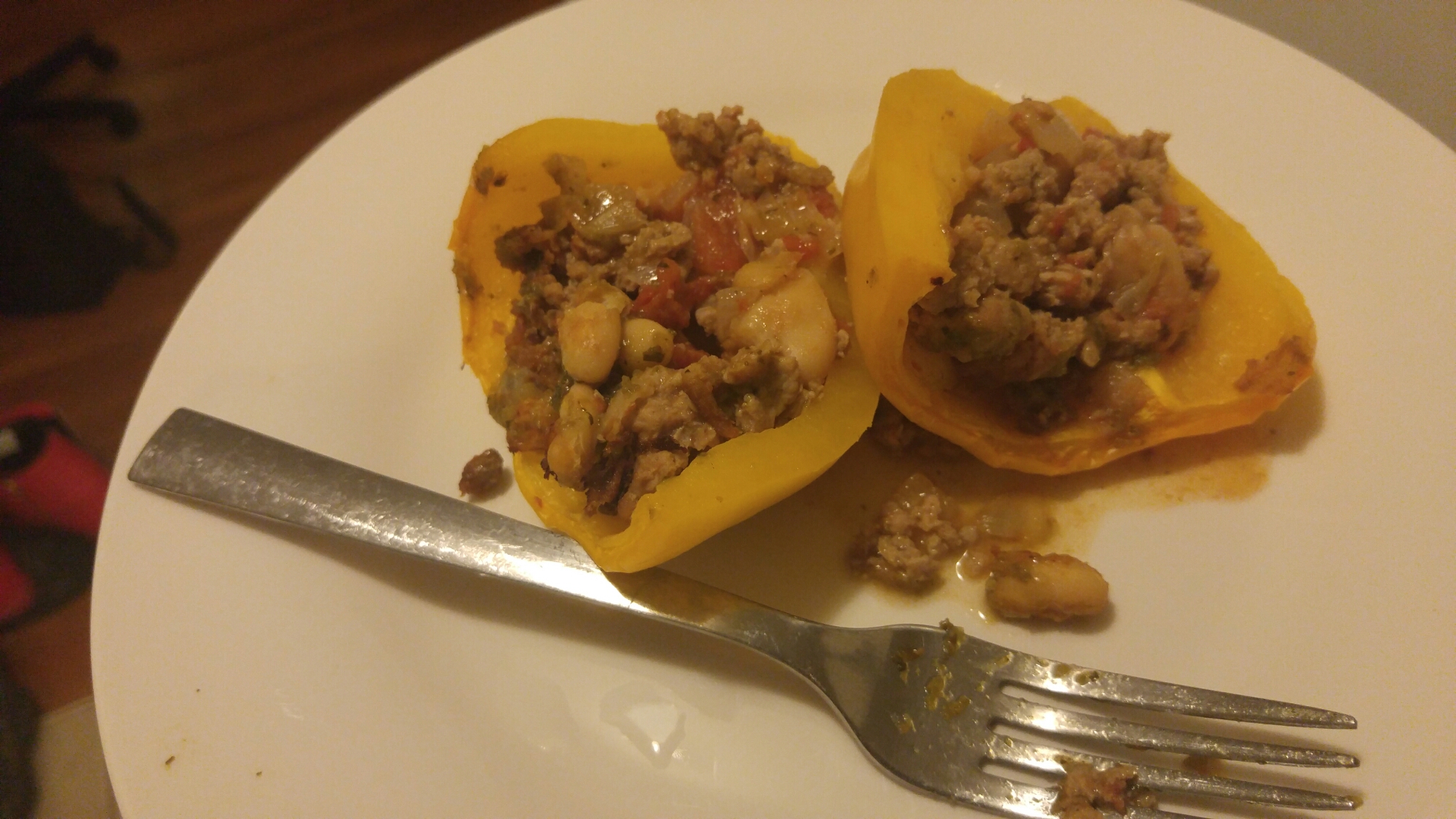 Enjoy it and live well!
Timna