Collaborations between small businesses, myself &  The Foundation Mixer have been happening on a wider scale this year,  collaborations I am proud to be part of and keep learning from. Last week we all had the pleasure to not only learn about a local compost company but we were all introduced to sunrun a solar energy company who sponsored the event.
Mandarin Asian Bistro was our wonderful host and provided snacks for us during the event. Check them out for live music on the weekends and great food and drinks.
OffBeet Compost, founded by Kesiah Bascom is the edgy, eco-friendly type company I find myself loving more of every day. Along with Kesiah, Derrick Jamison, the Operations Manager of OffBeet provide composting capabilities to local business (including restaurants) and individuals. During this event we learned of the hard work and passion that goes behind a company like this, which in turn keeps our environment clean and recycles back what we don't use for better sustainability.
I look forward to learning more about how I can compost and help the environment during my interview with OffBeet which will be hopefully coming later on this year. We should all strive to make the world cleaner and safer to live in and it starts with movements such as this to get the ball rolling. If you want more information I have included social media below and you can also click on the links above to go directly to their website.
Instagram @offbeetcompost
Check out the pictures from this great event and hope to see you all at the next one!
Great drinks/great atmosphere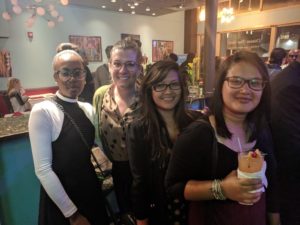 With some local business owners and innovators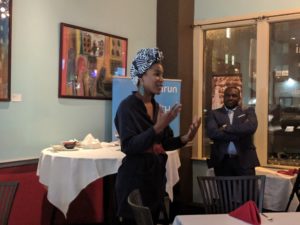 Kesiah talking about OffBeet Compost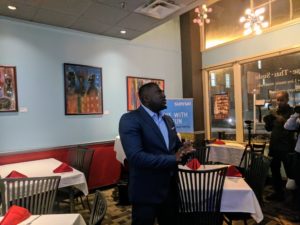 Moses from sunrun talking to us about solar energy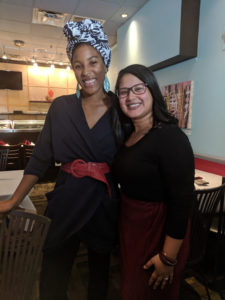 Kesiah and I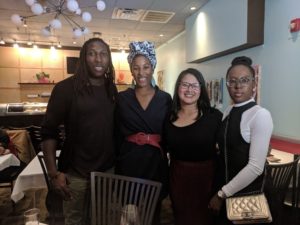 Derrick, Kesiah, myself and Warlene a local fashion designer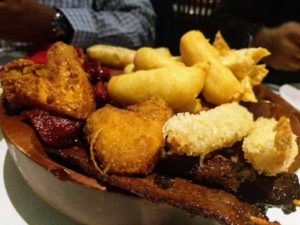 Great plate of food from Mandarin Asian Bistro
Stay tuned more food, travel and events coming soon!
Life as a Maven