"Without change there is no innovation, creativity, or incentive for improvement. Those who initiate change will have a better opportunity to manage the change that is inevitable" – William Pollard
The Foundation Mixer brought us all together once again last week for the second part of their art series connection events. This time the focus was on GiveWave Studios owned by a friend and colleague of ours . With a small business focused on creativity and design it has thrived over the last year and half into the costume and accessories go to for all your creative needs.
GiveWave Studios is based out of Lowell Makes, a Makerspace based in Lowell, MA. This is an environment where creativity takes free reign and individuals who have a membership can do everything from woodworking to 3D printing. This is the perfect place to start a business based on creative design and has been the spot for people to come out and experience on their own.
During this particular mixer, we were given a tour of Lowell Makes and we were able to see the different aspects that go into some of the creations that GiveWave Studios makes and also what those around him can make as well. It was a great experience for those who had never seen the inside of Lowell Makes because they could get a glimpse of what goes on to make the intricate work that goes into many of their projects.
Sizzling Kitchen provided the appetizers for us which were a mix of fresh rolls and decadent dipping sauces. Incredible as always; if you want to read my blog post about them check it out here.
It was a great environment with great people, good music and creative curiosity. The Foundation Mixer has once again brought people from all walks of life into the same room to take us out of comfort zones, to re-energize us and show us what potential could be had from working together as a community.
Check out the photos below! Contact and follow information is below!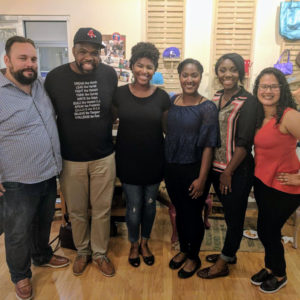 Learning all about the Makerspace and GiveWave Studios!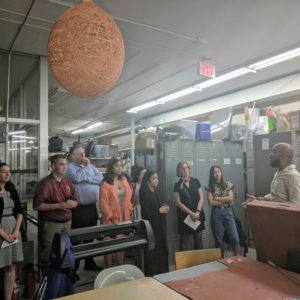 Giving a tour of GiveWave Studios & Lowell Makes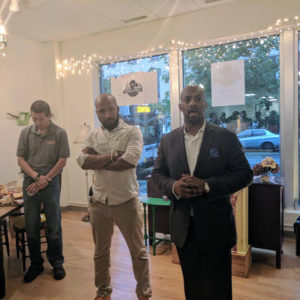 Owner of GiveWave Studios, Castro A. & Co Founder of The Foundation Mixer Bobby T.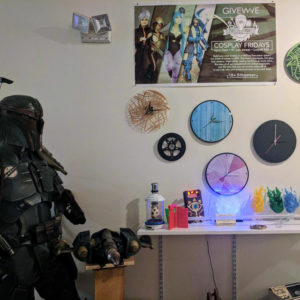 Some of the handmade items that GiveWave Studios makes!
GiveWave Studios
Instagram: @givewave.studios
Facebook: @GiveWaveStudios
Etsy Store: www.etsy.com/shop/GiveWaveStudios
Lowell Makes
The Foundation Mixer
Facebook: @foundationmixer
Sizzling Kitchen
Facebook: @SizzlingKitchenLowell
Creatively Living,
Life as a Maven