Lowell Winterfest this year was beautiful, full of great fun, lively performances and events to do throughout Downtown with the whole family. I managed to catch some fire dancing performances, take some beautiful pictures of our lovely canals, eat my weight in chocolate and go around to local shops.
Friday night I went with friends to see the fire dancing and to catch the lit up canals. There were crowds of people out on the chilly night but the atmosphere was so lively and connected you forgot it was as chilly as it was. The lights changing between hues of blues and whites to hues of pinks and reds just watching the canals themselves were a fun spectacle.
Saturday ended up being a sun filled day reaching temperatures of almost 65 which made for a great event day. The chocolate festival was held at St. Anne's right on Merrimack street and the Snowman trail which different businesses were participating in was up and down the streets of downtown as well as at Mill No 5. Horse drawn rides were being given and the lines were long with families waiting to experience this fun part of the event.
All in all great fun this year and I can't wait for the rest of the year with the events happening and what Lowell is going to be offering. I have so proud to call this my city. 🙂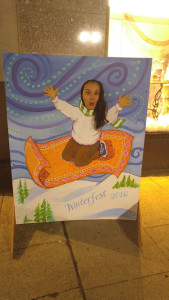 Enjoying the Snowman Trail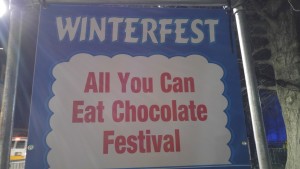 Ate my weight in Chocolate…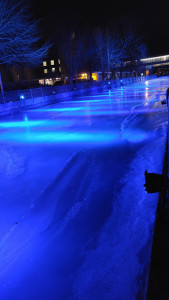 One of the many views of the gorgeous canal lighting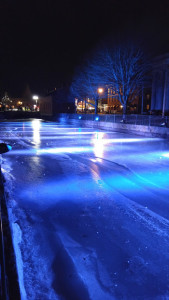 Cant get enough of the blues and whites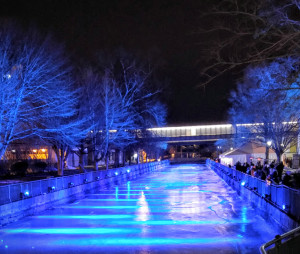 🙂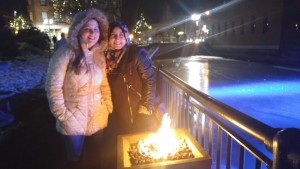 Enjoying the events with friends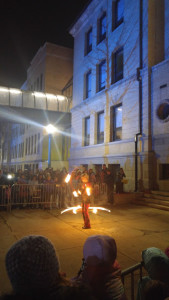 Fire dancers/performers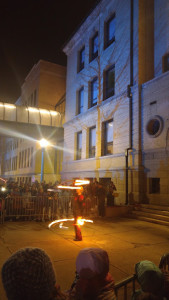 More of her cool dancing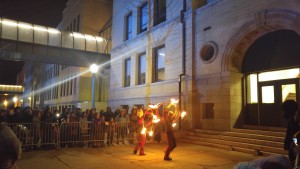 The two of them together was such a treat!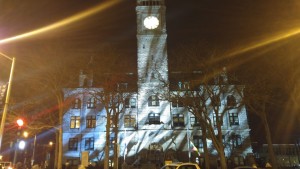 Lights reflected on City Hall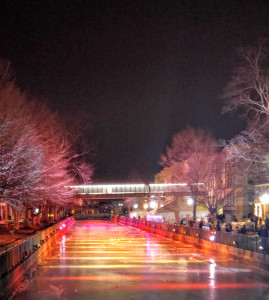 The Canal turned pink. Love my city.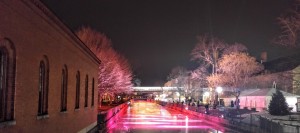 So glad I stayed and took this gorgeous shot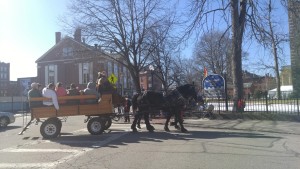 Horse Drawn rides on Saturday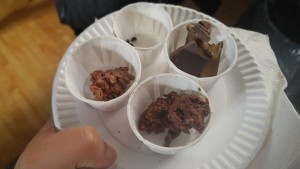 Chocolate samplings from the Chocolate Festival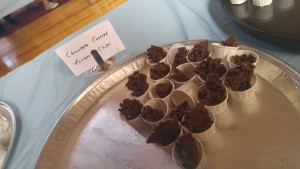 One of my faves: Chocolate covered potato chips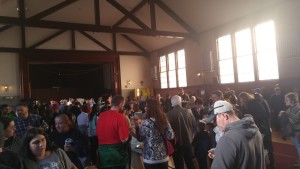 The crowd at the Chocolate festival, hosted by St. Anne's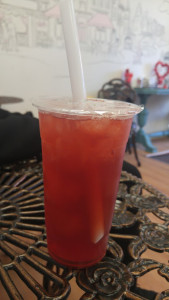 Ended the day with a sweet drink from Little Delights Bakery. Strawberry Lemon Tea
Live Wonderfully,
Timna