Last night was a fun filled night at Humanity Boutique in Downtown Lowell. The lovely owner, Ani provided the beautiful location and our beautiful teacher Christine who was just certified taught the amazing Yoga class.
To collaborate is such an important part of being a local business and when you combine six strong women who want to better their communities in a myriad of ways you get an amazing night full of ideas, thoughts, relaxation and a bit of time to rejuvenate the mind and soul.
Sutra Studio out of the Mill No 5 on Jackson St. in Lowell is where Christine goes often and it is a wonderful studio that offers a sincerely local feel and ambiance. After this class, I want to go and try out the different classes because no matter which stage you are in Yoga has proven to be relaxing and helpful to those wanting some stress relief and also builds incredibly lean muscles 🙂
After our hour long yoga session in which we learned a myriad of moves that made us think we could do the impossible we ended with some local Red Wine and healthy snacks.
Enjoy your life, you are the only one that can live it and the only one who can grasp all it has to offer for yourself. Surround yourself with like minded strong people and good things will always come to pass.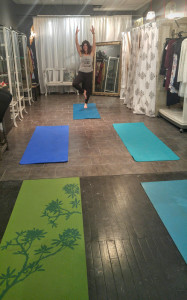 Christine 🙂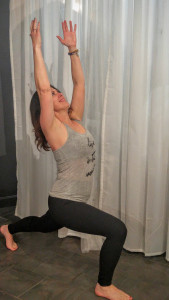 Showing us her stuff!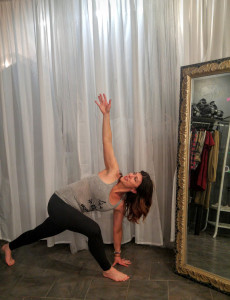 Wonderful!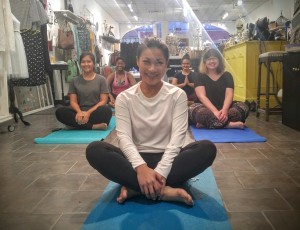 Ready!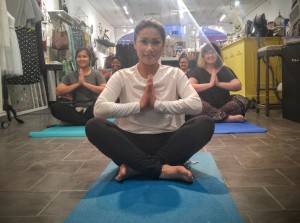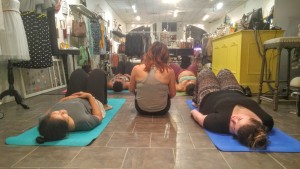 Teaching us to be one with ourselves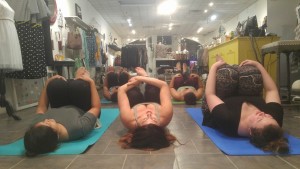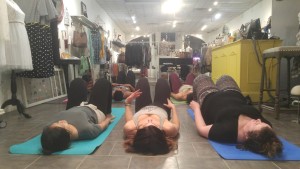 Stretched and relaxed!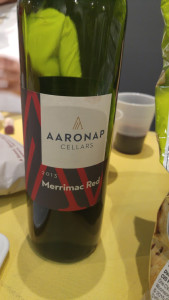 Local Wine!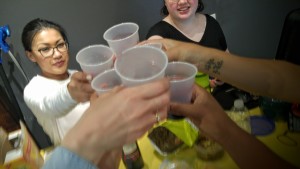 Cheers!
Namaste,
Timna