This event hosted by Made in Lowell was so much fun; over the course of Friday and Saturday I had the opportunity to roam around Downtown Lowell to take part in the Summer Kickoff 2016!
First stop was Lucy Larcom Park in Downtown Lowell, where there was a DJ, food trucks, vendors,  fun sidewalk chalk art, beer garden, life size checkers board  and more. The weather was perfect and this was the best place to start the summer off. As people milled through and stopped at the different vendors and food trucks there was a real sense of community of people coming together. The kids were dancing in the middle of the walkway and tossing around a soccer ball, families were sitting together eating at the tables set up right next to the canal and the life-size checker board and Jenga at the end of the walkway were such a blast. I enjoyed myself immensely! 🙂 Of course, it helped I had Truffle Mac & Cheese from The Roving Lunchbox food truck… 🙂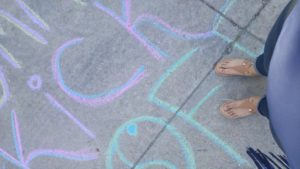 Chalk art as soon as I walked in!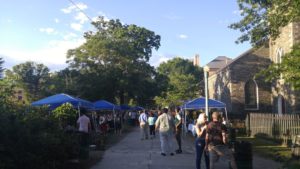 Crowds milling about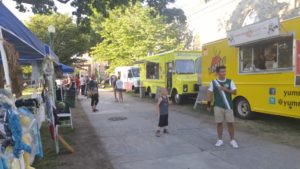 Food trucks and vendors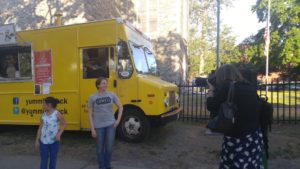 Gabby from Made in Lowell being famous 🙂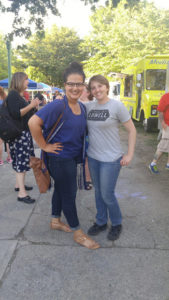 Gabby and I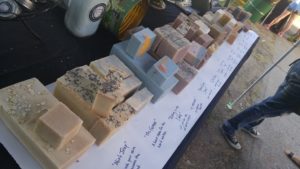 Soaps from Red Antler Apothecary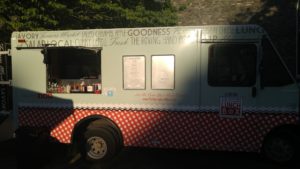 The Roving Lunchbox…YUM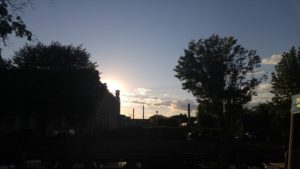 A glimpse across the canal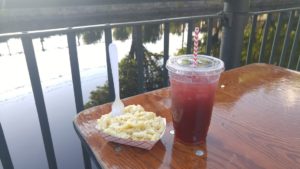 Truffle Mac & Cheese w/ Cherry Lime Lemonade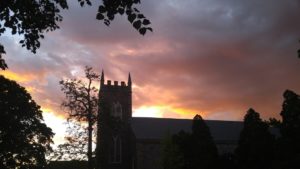 Gorgeous sun setting as I was leaving event
Second stop was on Saturday on Palmer St in Downtown Lowell. There were lots of vendors, two food trucks, and tours going on. The vibe was super relaxing and people were milling around checking out the different wares people had for sale. Some of the vendors I stopped by were Red Antler Apothecary, Rosie's Cafe, Two Stylish Sisters, and Garden City Planters!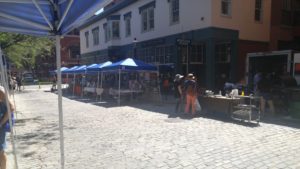 Vendors lining Palmer St.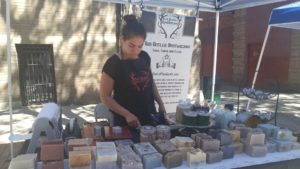 Red Antler Apothecary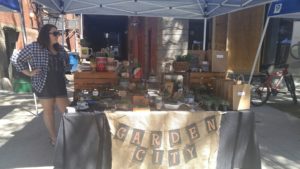 Garden City Planters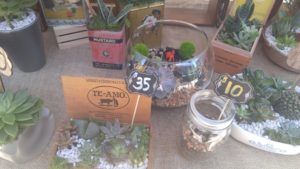 These planters are awesome!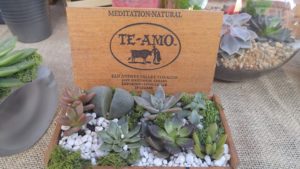 Cigar box Planter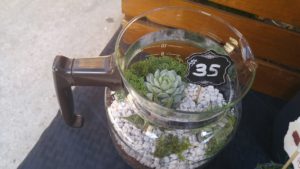 Coffee Pot Planter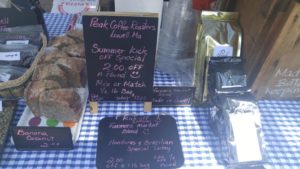 Rosie's Cafe – New Farmers Market Blend!
Looking forward to many more fun exciting times this summer!
Timna