I was invited to another great event tonight by the wonderful Elaine, Sales Director at Mark Kay. It had been a while since we had collaborated and when she posted this contouring event hosted by herself and Janeigh Grady another Sales Director; I just had to check it out.
I say it time and time again, I am not a makeup person but every time I go to a Mary Kay event I am pleasantly surprised at how light the makeup feels on my skin and it doesn't bother me. This says a lot because I have tried so many different kinds of makeup from all natural to allergy free to whatever else is out there.
This evening was a mix of consultants and guests learning to properly contour their own faces or help a client contour. The technique was quite simple and every product can be bought through Mary Kay. With helpful individuals and a wonderful attitude about life and teaching, Elaine is the epitome of grace. She helps every single person but also teaches her consultants to help others. Janeigh was so awesome and hilarious, constantly making us laugh while showing us step by step how to contour every part of our faces. It was a great atmosphere of learning and having fun.
So glad I was able to go out tonight and share this with her and make more connections, because that what life is about at the end of the day. Connecting with other's, sharing laughter and learning how to do something new.
I have included Elaine's contact information below – her website and Facebook page. as well as pictures from this great event. I have also posted a vlog up on Youtube.
Thank you all so much for the love, I don't say it enough but this blog is about all of us, we are very fabric of this community and it makes what I do exciting and fulfilling! 🙂
Elaine Gauvreau – Facebook Page & Website here
Enjoy the photos!!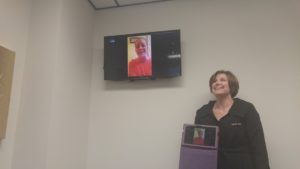 Loved our teachers
Our contour kit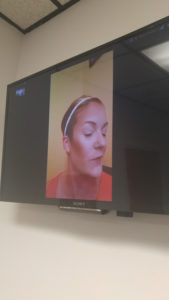 Our expert all the way from New York!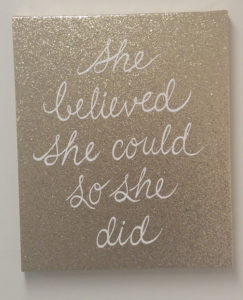 Great portrait hanging up
Livin it up one day at a time!
Timna