Today, Tuesday June 14th is Flag Day. What is Flag Day you may ask? Simply put it is the observance of the star-bangled banner that is the representation of our country. President Woodrow Wilson established this day as as way to rededicate ourselves to our nation. Because of this I wanted to write about some local happenings with flags.
City flags as a whole cannot usually be distinguished with which city they belong to, nor are they usually representative of the many cultures and people any given city may have. Because of this Lowell Flag was created as a fun way to get the citizens involved in coming up with different flag designs that were representative of the city and showcased what our city has to offer.
The rules were short and to the point:
Keep it simple
Use meaningful symbolism
Use two to three basic colors
No lettering or seals of any kind
Be distinctive
This idea came from wanting to incorporate Lowell's current flag into a more distinct, colorful and inventive way to highlight the city, and in doing so retaining our rich history, promoting prosperity and keeping it in line with our historical past.
Lowell Flag made sure to show different flag types and get people involved. Many designs came flooding and with them the creativity of our city came on through. From representing different parts of Lowell like "CambodiaTown" to "The Larry's Hulk" the designs are many and each one unique.
I myself got a flag designed for me called "The Maven" and as a blogger in Lowell who completely adores her city this was an honor. I may even get it made and hang it up!!! 🙂
Please check out the designs below, leave any comments or input you may have about this great endeavor and make sure to check out Lowell Flag across social media platforms as I will include them below after the pictures!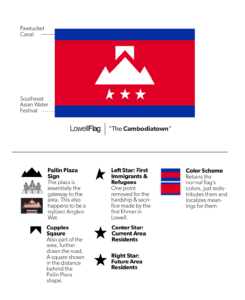 "The Cambodia Town"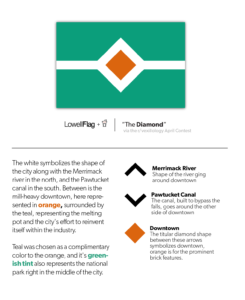 "The Diamond"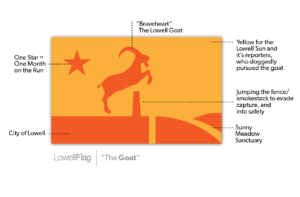 "The Goat"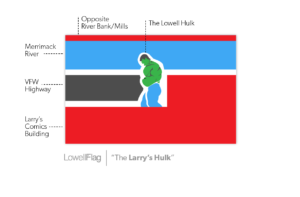 "The Larry's Hulk"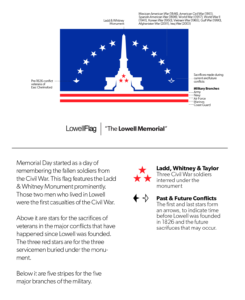 "The Lowell Memorial"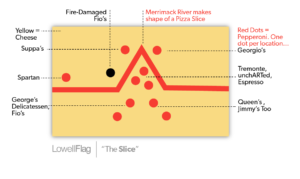 "The Slice"
Instagram: here
Facebook: here
Twitter:here
Be Unique!
Timna