Last weekend I had the opportunity to walk the Gingerbread Trail in Lowell. This is the second year of the trail and it was wonderful to see the businesses come together and share the creativity with the community. Last year I walked the trail with my mother and I remember it as a wonderful memory. These types of activities make the holidays fun, and teach us more about the community we live in, I enjoyed learning new things, finding new places and exploring this great city even more.
Each house had a theme,and  each business put their own twist on their houses. With details, colors, art and delicious treats I wanted to take a bite out of. Another great part of this trail was the ability to support local; I could walk into businesses and see what thy had to offer, from art galleries to boutiques.
Take a look at these pictures from the trail and make sure to check these places out!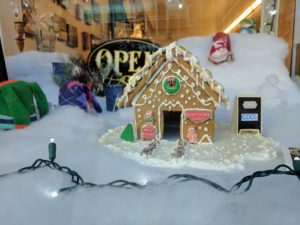 Made in Lowell/COOL – "Welcome Home"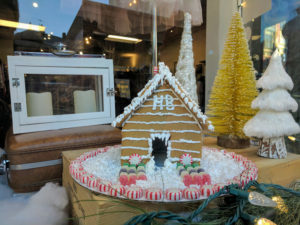 Humanity Boutique – "#loveforhumanity"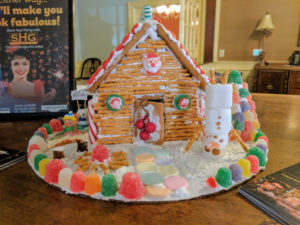 Cobblestones – "Cozy Stones Cabin"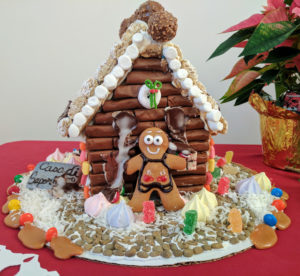 Rosie's Cafe – "Casa di Sappore Latti"
Red Antler Apothecary – "Saturday Night Cabin Fever"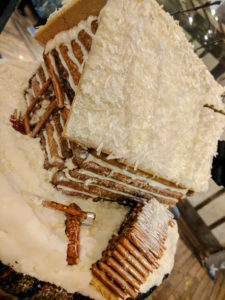 Loved the little axe detailing-Pretzels!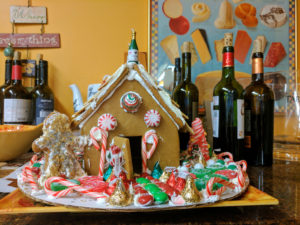 Tutto Bene Wine & Cheese Cellar– "Tutto Bene Wine House"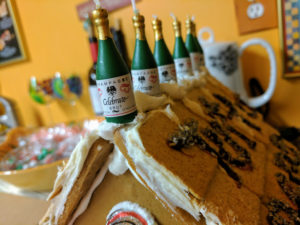 The mini Champagne bottles!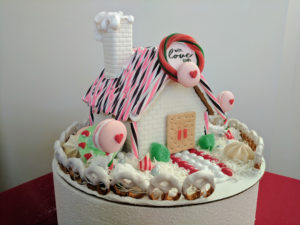 Little Delights Bakery – "Little Delights Cabin"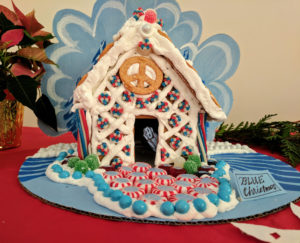 Gates Block Artists – "Blue (State) Christmas"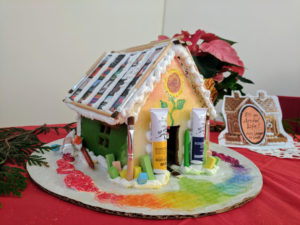 Arts League of Lowell – "It's a Colorful Life"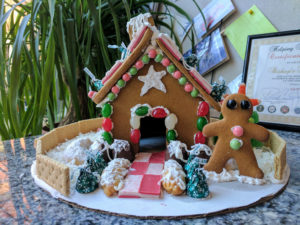 Bishop's Legacy Restaurant – "Winter Shack"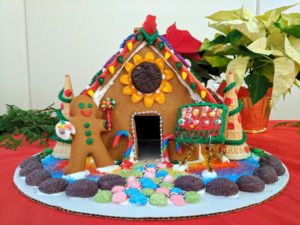 Brush Art Studios – "Artist's Garden"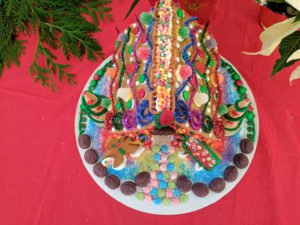 So colorful!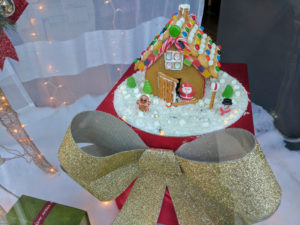 Allura Spa & Salon – "Allura's Christmas Cabin"
Had so much fun doing this, stay tuned for more blog posts coming soon. Amazing things in store!
Traipsing around Lowell,
Life as a Maven